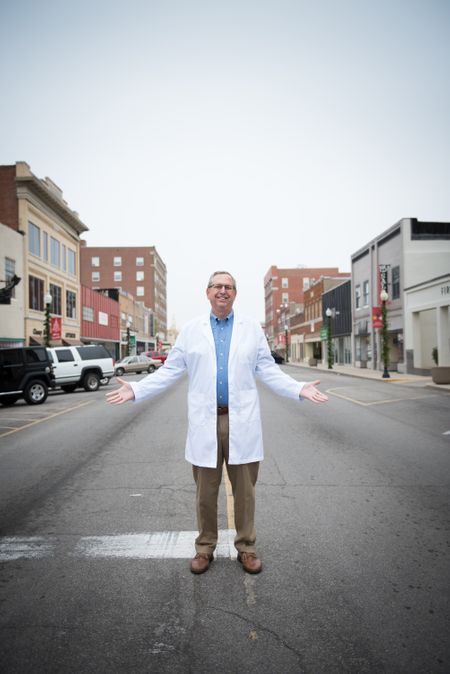 About Us
Osborn Drugs has proudly served the residents of the Miami area for over 50 years. From top-quality generic medications to compound prescriptions, from greeting cards to fragrances and gifts, we are at your service.
Established in 1971, Osborn Drugs has gone through many transitions, beginning with the prestige of being the number one Rexall Drug store in Oklahoma in the early days, to partnering with 25 pharmacies in Oklahoma, Kansas, Arkansas and Missouri today.
Throughout the years Willie Osborn and his son Bill Osborn have proudly pledged to improve, implement, expand, change and grow to better serve the needs of our customers.
Our mission is to provide the finest in patient care and customer service with privacy and integrity. Osborn Drugs offers you the total experience, with a home medical equipment department, greeting cards and extensive gift selections. Our goal is to be your one stop shop. With online Rx refills, convenient drive thru service, free delivery, free gift wrapping and more, Osborn Drugs is here for you.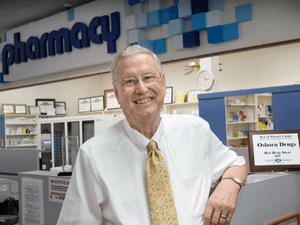 Willie Osborn, Founder
William E Osborn was born in Commerce, OK in 1934 to Jesse and Nola Osborn. His father was a lead and zinc miner and his mother a school and music teacher. His father died when he was 10 years old leaving Mrs. Osborn, William and his sister, Kathryn. He attended schools in Picher, Commerce and Tahlequah, before coming to Miami in the 7th grade. He played the saxophone for 6 years in the MHS band and graduated in 1952. Willie's first job in downtown Miami at age 11 was setting pens at a bowling alley and then shining shoes in 1948. He was hired by John Wiley as a soda jerk at Wiley Drug in 1950. In addition, he delivered prescriptions on a bicycle, mopped and swept, and eventually was allowed to help in the pharmacy. He attended the University of Kansas City School of Pharmacy working his way through school with jobs in pharmacies and drugstores in the Kansas City area and each summer in Miami at Wiley's. After graduating "cum laude" in 1956 he worked for Haslett Drug in Vinita and Jameson Drugs in Joplin before John Wiley brought him home to Miami in 1958. He bought his first interest in the store in 1968 and became owner in 1971 when he established Osborn Drugs, Inc. Osborn Drugs under his leadership has been an integral part of Miami's history since that time supporting schools, civic clubs, downtown revitalization and industrial development.
Willard B Simmons Award 2010